We got many questions from our customer that how to dye the hair properly? So today we gonna share an hair tutorial on how to get the perfect red ombre hair. Hope you will find something useful in this tutorial!
So the hair i'm gonna using is from recool hair, it's Brazilian straight hair. Here is the picture and you guys should see the quality of the hair, the hair bundles is thick to thick all the way from the root to tip. It's such nice. And to bleach the hair, i'm gonna take my ion color brilliance powder lighter, this is my favorite bleach ever. Because it doesn't make me sneeze, doesn't give me allergies, it's super safe. So i definitely recommend it.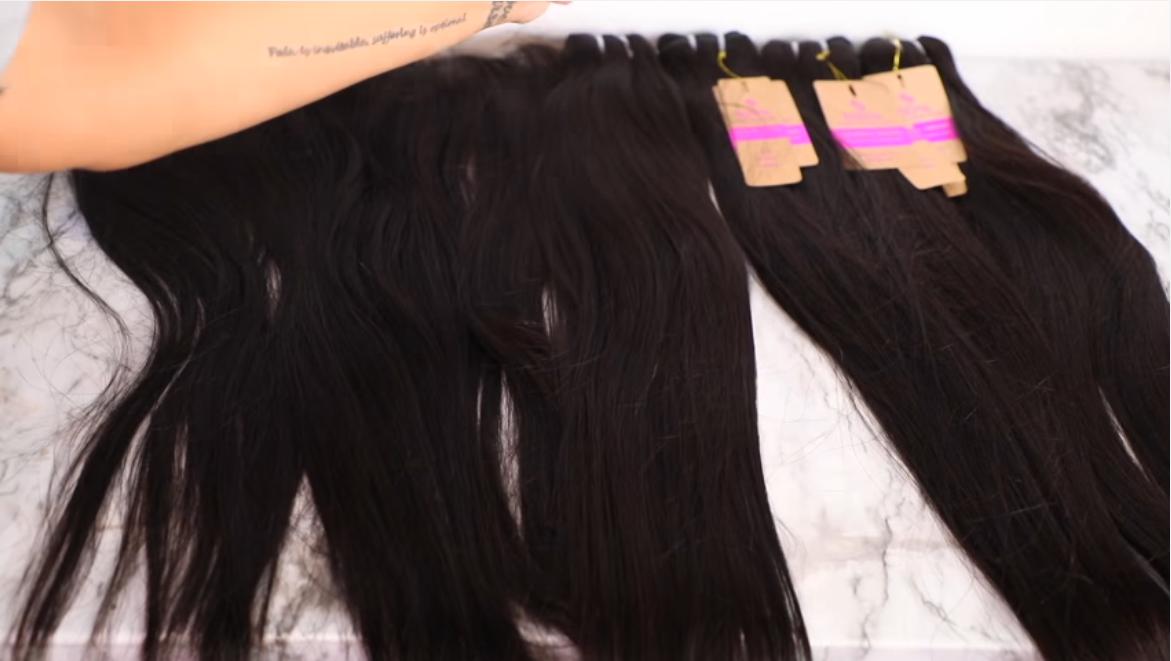 Then i'm going to mix a lot of it in the bowl. I've bleached the hair twice, i put it for all of the process then i put more bleach on top of that, i didn't like rinse into a whole another session, i just bleached it twice in the same setting to try to get pretty light color, so after i mix all it up, i'm going to bleach one bundle, i'm just applying the bleach and i'm using a brush to help to make sure all the hair is thoroughly covered and cold it with the bleach. You might wanna take your time on this. It took me 30 minutes to bleach all 4 bundles and a frontal.
I've been bleaching most of the bundle and at the top part, i pour developer. I don't add any extra bleach to that developer, i just mixing it and fuse it with the bleach area of the bundle. So this is how i creating a perfect ombre effet and how my dye have become better. So definitely do this if you want to get your dye job come out pretty good. The color and overall the dying result looks so much better. So i let that process for a while and this is the hair before i tone it so pretty.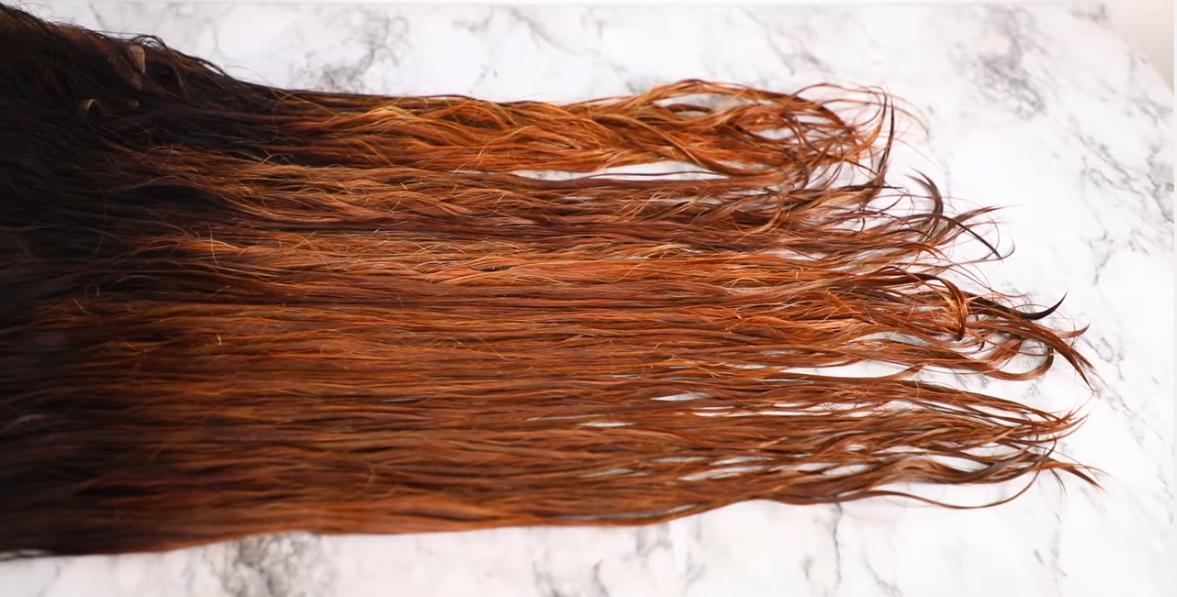 So then let's tone it, first i'm using arctic foxwrath and sunset orange, then i mix this add or dye to this dark chocolate dye with my hand because i don't want the right side to be super bright. So in the future don't do it like this mix the dye in a bowl together first then apply to the hair, then i applied the orange dye to the bottom just kind of creat more dimension and i really rub that all the way in and you only need two of the wrath. The red bottles and one of the sunset orange and one of the adorable dyes, that's all you need. You might just want to rub it in and then i let it sit for an hous just to make sure the color really paid off, then i rinse it out, and then we are done.
You can let it sit overnight too, if you left overnight the color would be even more bomb.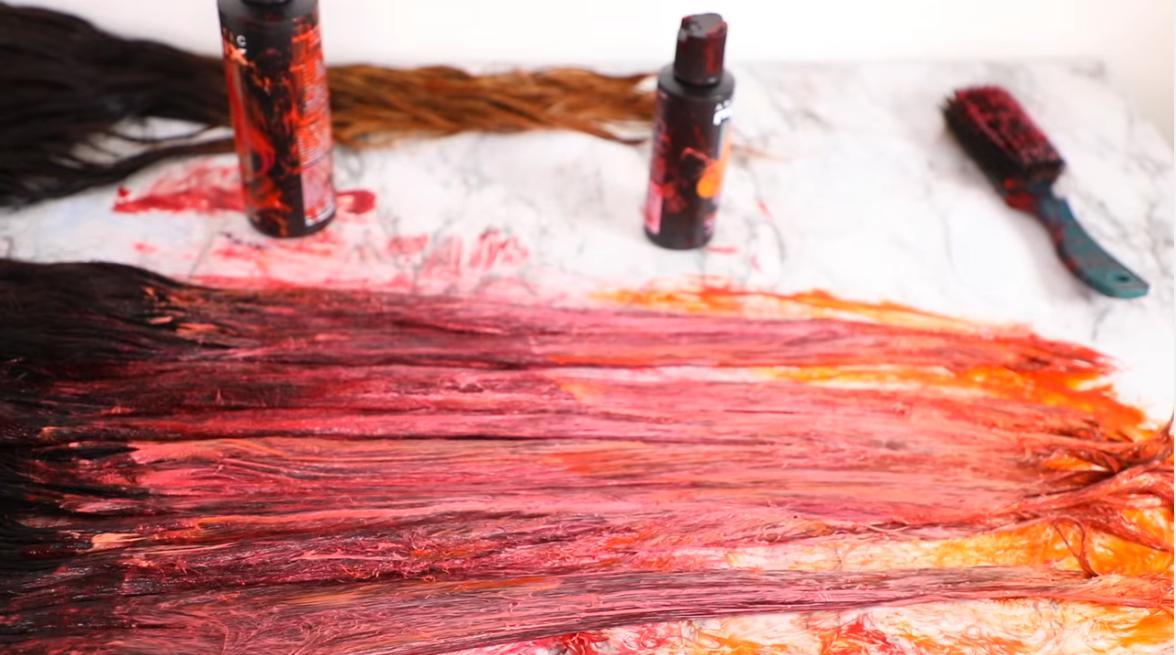 REMY HAIR EXTENSIONS
HOW TO CARE FOR YOUR VIRGIN HAIR
WHATIS REMY HUMAN HAIR ?