Now more and more people are wearing wigs. The purpose of people wearing wigs is not limited to covering hair loss and creating a natural appearance. More and more women begin to wear wigs because of the pursuit of beautiful appearance and fashionable modeling. When you design your natural hair, such as dyeing and reshaping, you will do some harm to your natural hair. If you don't operate it properly, your natural hair will even face great losses. In order to avoid these risks, wig is your best choice.
Many women use wigs to get their desired hair color, hair length and density, and hair style, so as to avoid hurting their natural hair. Therefore, many women have long natural hair. Under such circumstances, new problems have arisen. You should hide your long hair under the wig to get a natural and comfortable wearing experience.
This blog will solve this problem for you. Please read on.
How to hide your natural hair under your wig?
1. Clean your own natural hair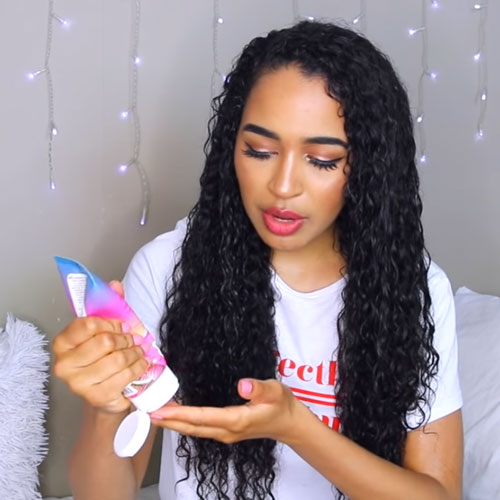 With long hair, you need to prepare your natural hair before wearing your wig. You need to wash and remove the tangle of your natural hair. When you wash, pay attention to the use of sulfate-free shampoo and conditioner. After the hair is dry, carry out the operation of removing tangles. You can comb your wig with a broad-tooth comb and use essential oil to completely remove all tangles to ensure the smoothness of your hair.
2. Divide hair into parts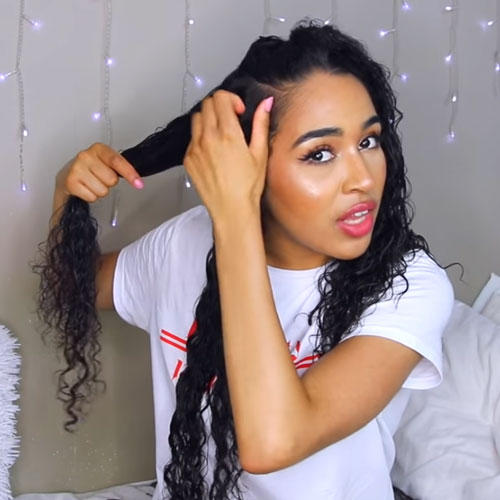 After you wash your hair, you need to knit your hair now. If your long hair is thick, you can divide it into four parts. If the hair volume is normal, you can also divide it into two parts, usually two parts are enough. After the hair is divided, you can bind each part with a hair band.
3. Take turns weaving each part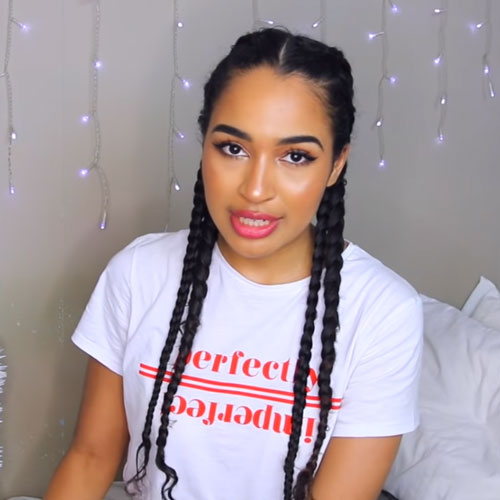 Next, you need to knit each hair part loosely, you can start from the bottom of the scalp. If you have two pigtails, you can also start behind your ears.
When braiding, you can divide this part of your hair into three sections. Then you can weave these three parts of hair back and forth alternately. After you braid your hair into a braid, you can fix it with a hair band to avoid loosening.
You need to braid all the parts of your hair into braids.
4. Fix the braid on the head first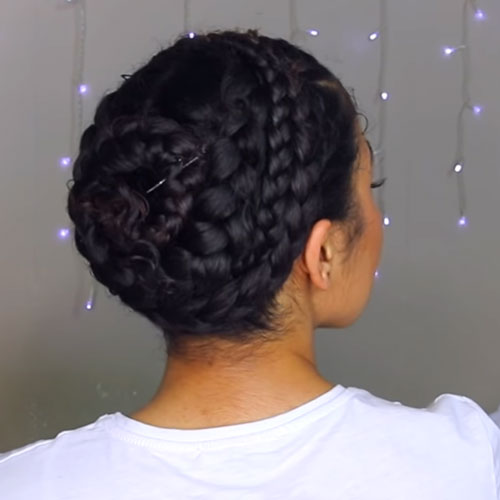 You can wrap a braid you just made around your head. If it is 4 braids, start with the braid at the back. You can fix the braid on the top of your head with a hairpin. Wrap each braid next to each other in turn. The braid should be as close to the scalp as possible. Keep a little distance between the braid and your forehead, so as to avoid exposing the braid at the scalp.
5. Put on a wig cap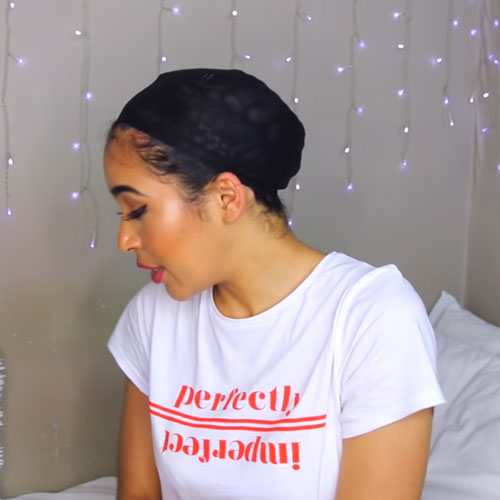 After you braid and fix the braid, you can wear a wig cap to make your head flat, make your long hair better hidden under the wig, and create a more natural appearance for you.
Some tips to help you hide hair under a wig
You can choose skin color wig cap to better hide natural hair and keep natural hair healthy under the wig.
You should wash and condition your natural hair with a high-quality moisturizing conditioner to keep it hydrated under the wig.
You should remember not to weave wet hair and not to wear a wig when the hair is wet, which can cause bacteria to grow in your natural hair and damage your natural hair.
You can use pins to hold your hair in place of bobby pins. Pins are larger and hold your hair in place better. If bobby pins are adequate for fixation, they may also be used.
When you are knitting braids, be careful not to braid too tight, too tight will produce a lump under the wig.
When you fix the braids, be careful not to put the braids close to your hairline, it is easy to expose, and it will also affect the nature and beauty. When you are winding, also be careful not to place braids on top of each other, as this will produce lumps.
Two human hair wigs you can try to hide hair
Human hair wigs are breathable, and your natural hair can breathe freely after hiding your long hair under a wig. And some wig types in human hair wigs have excellent breathability.
Here are the two wig types:
This is a short hair style wig, short hair can give you a lighter hair weight, let your head feel light, not so heavy feeling. You can wear it for a long time without being tired. Besides, the heat dissipation and air permeability of the short hair wig are very good, which is worth your try.
This is a U-part human hair wigs. The structure of U-part allows your natural hair to be mixed with wig hair. Your nature can breathe better, and your appearance will be very natural. This wig does not need glue to install, and it does little harm to your hairline and skin. Moreover, wigs are not expensive, because there is no lace and glue to install, you can save a lot of money and time. This wig is very suitable for novices and ladies with long hair.
Final thoughts
Hope this blog can help you learn to hide your long hair under a wig naturally. Recool Hair has plenty of human hair wigs in stock for sales. Many coupon codes are waiting for you to use. Welcome to our hair shop and do orders.