Wigs and weaves are two different hair products. They can change the appearance of our hair, but there are many differences, such as different installation, different costs, different types, different functions, and so on. You need to understand these two types of hair correctly before you can know which one you need. Today's blog will help you understand what are wigs and weaves and the difference between wig and weave.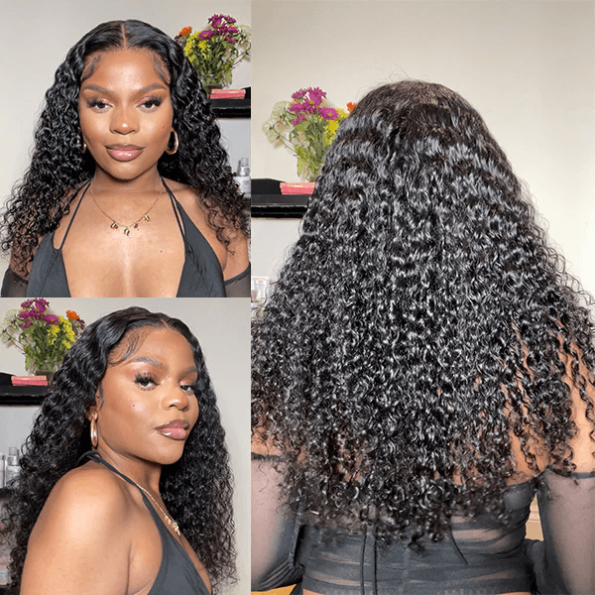 What is a wig
A wig is a head covering, usually made of human hair or synthetic fibers. The cap of the wig is attached to the hair and covers the whole head. Wigs have the most styles, lengths and colors.
Advantages of human hair wig
Provide different and diverse styles
Quick and easy installation and removal
Human hair wigs are quite durable and of good quality.
No need to have your own hair base, and can protect natural wigs
Disadvantages of human hair wigs
It must be disassembled, cleaned and reinstalled in a short time.
Human hair wig is usually more expensive than hair weaves.
The length and density of a wig are fixed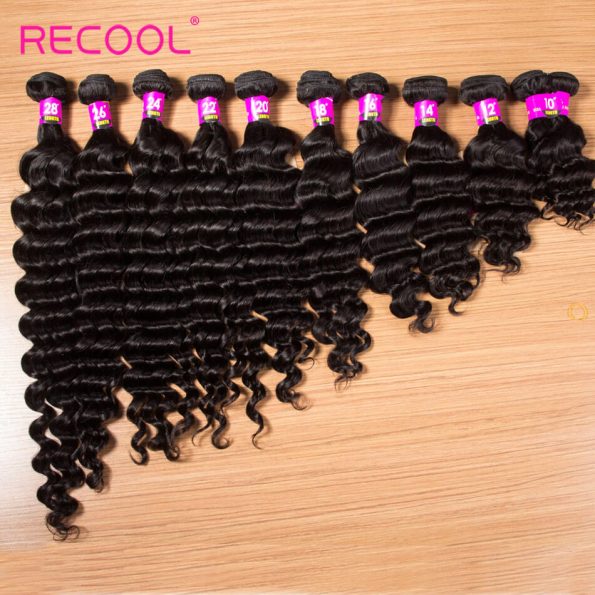 What is a weave
A hair weave is human or synthetic hair used for the blending with one's natural hair. Hair weaves can add length and fullness to human hair. Hair weaves are usually clipped, glued, or sewn on natural hair by incorporating additional human or synthetic hair.
Advantages of human hair weaves
Human hair weaves can flexibly increase the length and density of hair
A weave is not expensive, and you can buy it flexibly according to your needs, which is convenient for budget saving.
Properly installed weaves can last two months at a time.
Disadvantages of human hair weaves
When installing different types of weaves, it is necessary for your hair to cooperate with each other, which is troublesome.
The weaves need a certain amount of hair to be installed.
The installation and disassembly of weaves is very troublesome and usually requires the help of a hairdresser. The installation cost is high.
Improper weaves and installation, too tight will accelerate hair loss, and too loose will make the wig unnatural.
Difference between a weave and a wig
| | | |
| --- | --- | --- |
| Our Hair Shop | Wig | Weave |
| Definitions from Wiki | A wig is a head or hair accessory made from human hair, animal hair, or synthetic fiber. | Artificial hair integrations, more commonly known as hair extensions, hair weaves, and fake hair add length and fullness to human hair. |
| Time between wear and take off | Usually, one week | Usually, one month |
| Easy to wear or not | Easy and cover your hair loss very well | Difficult and need enough natural hair for wearing |
| How to use | As a hair covering | As a hair extension |
| Function | Give you the whole hair look | Increase length and volume |
| Ways to wear | Usually, glue | Usually sew-in |
| Your natural hair | More protective | A Little risks |
| Types and styles | Full and Rich | Less |
| Customized or not | Yes | no |
| Can worn by yourselves or not | Yes | No |
Now we will show you the guidance in detail:
1. Different uses of wigs and weaves

The wig is used as hair covering, while the weave is used as hair extensions.

Wigs need to cover your natural hair, while the weaves should blend with your natural hair.

2. Different types of wigs and weaves

Wigs have mainly three types, which are natural wigs, artificial wigs, and costume wigs.

Weaves have mainly three types, which are bonded weave, sew-in weave and fusion weave.

3. Differences in installation

When you install a wig, you usually need to use glue or clips and adjustment bands. The whole process is simpler and faster, and you can do it yourself. However, it needs to be removed, cleaned and re-worn regularly. But the whole process is not troublesome.

To install the weaving, you usually need the help of another professional person, which is difficult and costly. You need to braid your own natural hair, and then install the weaves by bonding, sewing or gluing. It is time-consuming and cumbersome. However, after successful installation, it can be worn once for at least one month.

4. Differences in styles

Wigs can be easily customized to provide you with a variety of hairstyles. You don't need any basic natural hair condition at all.

You can wear a wig directly. And the styles of wigs are very diverse.

Weaves cannot be easily customized. The style and type of wig will be less, because it needs to match your own natural hair.

5.Cost difference

Compared with weave, a wig is usually more expensive. Buying a wig usually means for a whole hair look.

A hair weave is cheaper. You can buy it freely according to the number of weaves you need and then blend the hair weaves with your natural hair.

6. Differences in flexibility

The hair weaves can flexibly increase the length and volume of your hair, while the length and density of the wigs are fixed.

However, the hair weave is not as flexible as the wig in changing the shape and style of your hair look. For more styles of wigs, you can get a perfect customization to the appearance of your hair look.

7. Ability to cover hair loss

Wig is the best choice to cover hair loss, giving people a natural feeling and completely replacing the natural hair on your head.

On the other hand, the weaves cannot completely cover the hair loss. You need a certain hair foundation to install the hair weaves.

8. The difference between wigs made by your weaving and wigs made by merchants

Weaves can be combined with lace frontals and lace closures to make wigs. It is very free for you to design the length and density of your own wigs. However, the overall quality of the wigs you make is usually not as good as that made by professional manufacturers.

You can freely buy some weaves with frontal and closures, and then make your own wig. Usually, this method is cheaper than buying a similar wig.
Final thoughts
Our hair shop has many types of human virgin hair wigs and hair weaves in stock and for sales. We have our own hair factories which have 15+ experience of making hair products. They are all 10A grade and 100% human virgin hair. We are doing promotions with nice discounts. Welcome you to come and make an order.