Wigs on the market are mostly lace wigs, which can give you a natural hair look. Their installation often requires glue. Therefore, many women are faced with a troublesome problem, that is, how to take off their wigs. This requires removing the glue from the lace wig before taking off the wig.
Wrong removal will hurt your wig and your skin, so how to remove it safely and quickly? Today, we'll share with you 3 quick glue removal methods and 4 safe glue removal methods. Read on to get the most complete and useful information.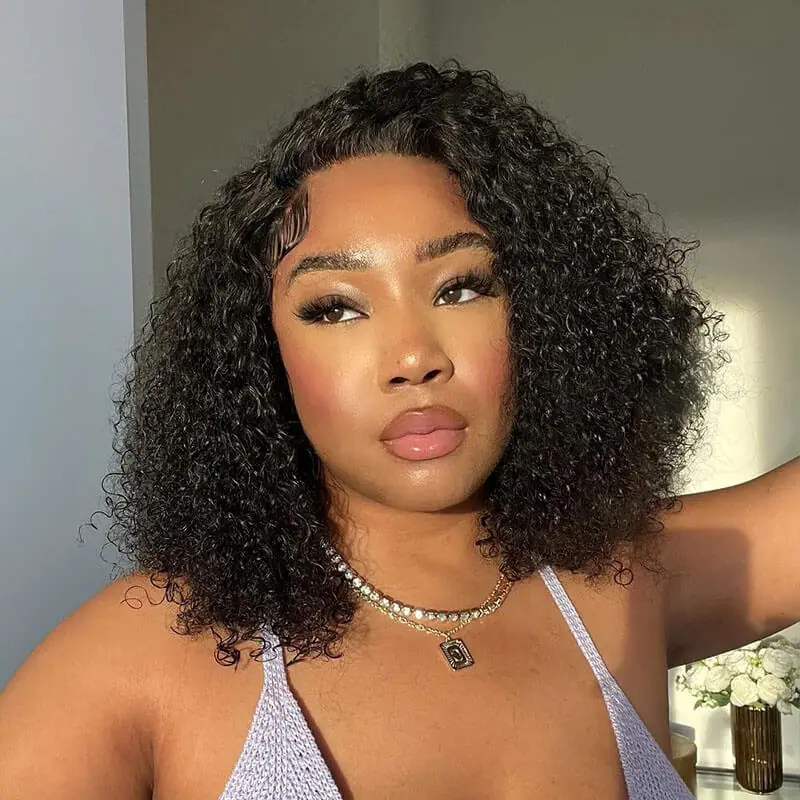 3 ways to remove lace wig glue more quickly
1. Use Lace front wig glue remover

You can use a special lace wig adhesive remover to correctly remove the lace front wig adhesive, such as C-22 Citrus removal or lace front removal, and so on. You can remove the glue very quickly. This is the quick way to remove the glue.

2. Use rubbing alcohol

Rubbing alcohol can easily and quickly remove the glue from the skin. But long-term use will harm your natural hairline and your own skin damage, especially those women who are allergic to alcohol.

3. Use acetone

Acetone is the most commonly used chemical to remove hairspray. You can quickly remove the lace wig glue. The effect is very good. But it is very harmful to the skin and can't be used for a long time. Especially pregnant women should not use it.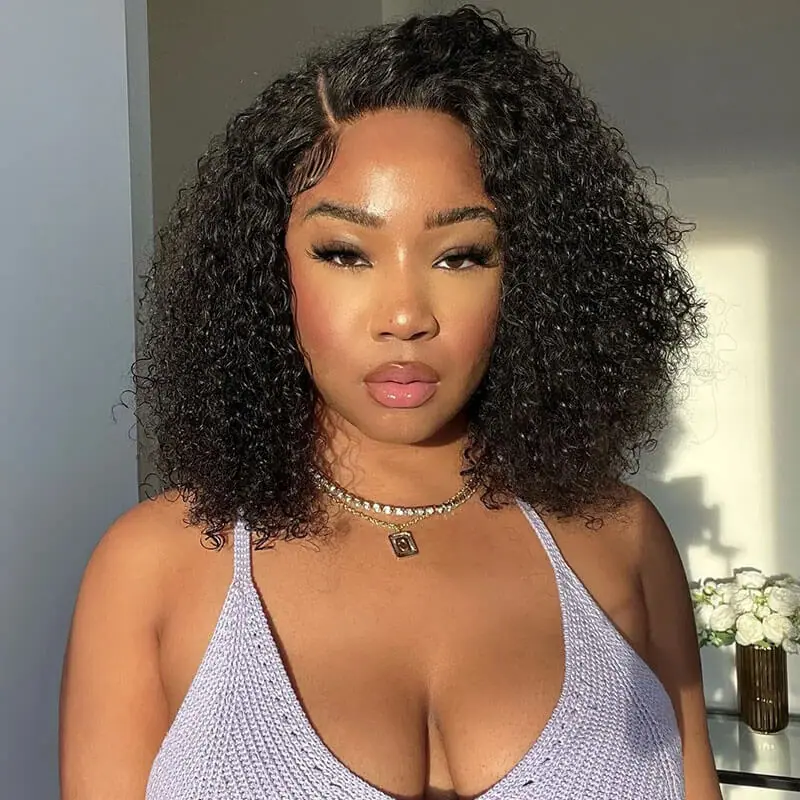 4 Ways to remove lace wig glue more safely
1. Warm water mixture
You can make a warm water mixture, mix warm water with salt and soda water, and then put the mixture in a spray bottle. This method is natural and gentle, but it is also time-consuming. Another mixture is to mix warm water with tea tree oil or olive oil.
2. Petroleum jelly
Vaseline can safely and gently remove the glue from lace wigs. It takes a lot of repetitions to completely remove all of the adhesive with this procedure, which is slow.
3. Moisturizing oil
Moisturizing oil is a chemical component that does not contain alcohol and so on and agrees to damage the wig. It can make your glue be removed naturally and safely, but it takes a little longer than other methods.
4. Conditioner
Conditioner is a very common hair care product. You can use conditioner as softener to remove glue. This way is cheap and healthy. Like other moderate methods, this method takes a long time.
Comprehensive skills to make your removing safely and quickly
No matter which method you use to remove the glue on the wig before lace, you need to take it seriously. Each method is almost the same. Here is a general skill that you need to carefully read and consider when you remove the glue on the wig. The main thing is that you should carefully observe, and your removal will be very safe and fast.
Skills you can learn to do quick and safe remove:
1. Make sure the lace seam is clear.
You need to tie the front wig of human hair lace into a ponytail, or use bobo pins or clips to keep the side of the wig away from your face, so that you can clearly see the lace seam, which can prevent your remover from hurting your wig fibers.
2. Take skin test in advance
Before you use removals, you'd better test the sensitivity of your skin with a small number of removals. Wait for 24 hours. Once an allergic reaction occurs, you need to change a remover or solvent. If not, you can use it normally and go to the next step.
3. Select and prepare the remover and solvent you need.
You can choose different removers and solvents according to your own needs and specific conditions. We have listed the removers above, and you can choose the one that suits you.
4. Melt the glue with remover or solvent.
You need to wipe a proper amount of the prepared remover on a clean towel, and then wipe the lace with this towel to clean all corners and gaps around the lace. Wait about a few minutes for the glue to gradually dissolve. You can repeat this step to ensure that the glue dissolves.
5. Try to take off the lace wig
After most of your glue dissolves, you can slowly take off your wig from back to front. If you encounter stubborn glue residue, you can repeat step 4, and then gently pull to take off the wig.
6. Clean the residual glue on your skin
You can use your remover or detergent such as soap to clean your forehead and make your forehead thoroughly clean.
7. Remove the glue from the hair lace
After cleaning the glue on your forehead, you need to further remove the residual glue on the lace of the wig to ensure the comfort and stability of your next wear. You can use the remover to dissolve the glue on the lace a little bit, and you can gently scrub it to avoid the damage of the wig lace and increase the cleaning efficiency.
8. Cleaning and moisturizing the wig
After you remove all the glue, you should moisturize your wig hair. Because some remover will make your hair dry, and some volatile substances will stick to the hair, so you need a wig cleaning and moisturizing. After cleaning and playing with your wig, you can apply moisturizing conditioner to replenish and lock in moisture.
9. Dry and remove tangles.
Finally, after you clean and adjust the lace wig, you can air-dry it on the wig rack. When the hair is completely dry, remove the tangles with a wide-toothed comb.
Final thoughts
You can always use hair system remover if all these hacks in removing lace front glue without alcohol feel like too much. After all, it is pretty much convenient and quick to be done. But bear in mind that using those removers can damage both your scalp and hair system, so it is safer to use these hacks in removing lace front wig without alcohol.